November Reads
Two reading recommendations follow.
Laughing All the Way to the Mosque by Zarqa Nawaz
Recommended by Anah
This book, a memoir which outlines the everyday but anything but commonplace life in Canada by Zarqa Nawaz (the creator of Little Mosque on the Prairie), was such fun to read. Irreverent, self-mocking, and entertaining fun, with just enough seasoning of life's challenges to ground it.
Nawaz is a first generation Canadian, who immigrated to Canada with her family when she was five. To say that she was born with a questioning spirit and a unique approach to life is an understatement. I knew this was going to be really enjoyable when she started her story by remembering playing in the schoolyard with a little boy who tells her that he'll "believe in God if you push me on the swings for as long as I want. I agreed. My arms ached and recess was torture, but that was the price of saving Davy's soul." Soon after, Davy's mom returns the favour of saving souls by stopping Zarqa from eating (more) pork at Davy's birthday party: "I couldn't believe my taste buds. The meat was so good it was like eating a piece of heaven... Who knew that the pictures of cute pigs with a giant X through them would translate to tasty morsels on a platter?"
This is just page two, and already readers knows that they are well-positioned for a great time, and in fact I read this book in one sitting, enjoying her stories about her dissatisfaction with her braids, her school lunches, what she wore, challenging her parents on faith, going to Muslim camp, adventures in education, dating (oh, the dating!), concerns about circumcision, and so much more. Her wonderful family, and even more wonderful husband with his deadpan responses to her slightly more, shall we say, excitable responses to life brought even more texture to the stories. More than once I found myself being rather sad that I wasn't related to them, too.
Those parts of the book when she dealt with more serious topics (questions of faith; the response by her mosque to her television series; gender issues; death of family members; and importantly, 9/11) were thought-provoking. While self-deprecation remained a hallmark of these stories, too, the important nature of what she was talking about resonated.
If you want to make a new friend, and laugh out loud while doing so, I hope you pick up this book today.
Get your copy of Laughing All the Way to the Mosque today.
---
The Girl Who Drank the Moon by Kelly Barnhill
Recommended by Bekah
Reading fantasy novels is something I've done for most of my reading life. I suspect that given my love for fairy tales and tales of the Greek and Norse gods as a child, it was a pretty obvious transition to reading Tolkein, and the other titans of fantasy writers, and doing so is something I've continued to enjoy since that time. As a result, I was very pleased to get this recommendation from Bekah, as I had not yet read any of Barnhill's titles — an oversight soon to be rectified.
The City of Sorrows is a fog-bound community, led by Elders, with the status quo protected by Sisters of the Star. It also has a dreadful annual Day of Sacrifice. On this day, the community accepts that a sacrifice of a newborn child must be made to the Witch who lives nearby, in order to protect the lives of everyone else in the community. It is something that is accepted by all, but the numb grief of having to do so inculcates the community in sadness.
Then we meet the Witch, who lives in the Bog with her friends, the genial, poetry-writing swamp monster, Glerk, and the large-hearted Fyrian, who believes he is a Simply Enormous Dragon but is in fact a Perfectly Tiny Dragon. She has no idea why the City of Sorrows leaves a baby once a year in a clearing in the nearby forest, but each year she is driven to be there to rescue the child, and take it to be adopted to neighbouring, and much happier, communities. The communities welcome these Star Children, so-called since Xan, the Witch, feeds them on starlight as they travel through the forest to their new home.
We visit the City of Sorrows as Antain, a young man who does not fit into the roles others try to assign him, begins to question the Day of Sacrifice, a mother fights to keep her baby daughter and is driven mad with loss, and Xan accidentally feeds the latest sacrificed baby moonlight instead of starlight — enmagicking the girl. Xan realizes that she must raise Luna herself, with the help of her friends.
Thirteen years later, Luna's magic is bursting from her, Xan is aging, a Perfectly Tiny Dragon may become more than he seemed, more of Glerk's origin is revealed, escape from a prison seems possible, and birds are not always what they appear to be. Disturbingly, Antain and his wife Ethyne are the only parents with a newborn leading into the Day of Sacrifice, and so a terrible decision must be made. Changes are coming. And the true horror of what lies at the heart of the community is revealed.
What a terrific book.
Get your copy of The Girl Who Drank the Moon today.
December Reads
Two reading recommendations follow.
The Sense of An Ending by Julian Barnes
Recommended by Kerry
Considering how much I read, it has been a happy and continual surprise this year to be recommended titles by authors I'd heard about but somehow not yet read. Julian Barnes is yet another one. He is a multiple award winning author, and he won the Man Booker Prize for this book. Reading The Sense of An Ending makes you realize why it won this very prestigious prize.
It seems like a simple, straightforward story. Tony is advised he has been left a small bequest from ex-girlfriend Veronica's mother (whom he had met only once as a young man). Trying to figure out the meaning behind the bequest drives the rest of the story.
Tony Webster is somewhere between 65 and 70, I think, and he lives a life that satisfies him. He is a careful, cautious divorced dad, still on friendly terms with his ex-wife, and active in retirement. He had a decent career, is financially stable, and values his self-described peaceable nature. From the start of the book, it is clear that memory and remembrance will be a key feature when Tony observes "remembering isn't always the same as what you have witnessed", and he goes on to confess that he doesn't understand time well. We come to realize that there is much about life in general, and his life in particular that Tony also doesn't understand.
As he tells stories of golden youth with his three close friends, we see there is promise in all of the young men, but none so much as with Adrian, who became the centre of the group. Adrian, who goes on to have a relationship with Veronica, and who makes an impactful decision that resonates for decades.
The title of the book may suggest a number of endings. An ending of youth. Of relationships. Of life. Of self-deception and willful blindness. What is clear, however, is that at the heart of the mystery of why Tony received the bequest concerns a specific action taken by him in relation to Adrian and Veronica. It turns out that Tony's self-satisfaction with being peaceable was achieved by leaving chaos in his unconsidered and unplanned wake.
What a powerful book.
Get your copy of The Sense of An Ending today.
---
Habibi by Craig Thompson
Recommended by Kajol
I approached reading this title with both anticipation and a certain anxiety, as I've not read a graphic novel before, so I didn't know how I'd rise to the challenge. Craig Thompson is a multi-award winning and highly regarded graphic novelist, so this was a good option to start with. That being said, trying to figure out what to say about it has been a bit difficult. There are aspects that I very much admired, and others that I didn't quite connect with. One issue I had will likely sound ridiculous but my goodness, this was a very heavy book to read. Over 650 pages may not seem a lot, but the weight of the paper is heavier than in standard print novels, so physically (and I am no weakling!) this was a tough book to manage.
Things to admire? The author's vision. This is a book rich in the traditions of Arabic calligraphy and folktales from One thousand and one nights, and it is further informed by the Koran and the Bible. The art enriching the book's pages dazzled with amazing imagery. Calligraphy is beautifully rendered as shapes subtly morph into script, and vice versa. It is a story that teems with people, places and themes: from prejudice, sexual violence, immigration issues, environmental degradation, poverty, water rights, casual brutality, religious faith, kindness, hope, and horror. The scope of the story was epic in scale, and the suffering experienced by the principle characters of Dodola and Zam was equally epic.
In fact, the suffering was so relentless that it did make me struggle to finish the book. We meet Dodola as a nine year old girl, sold by her impoverished parents into a marriage to a middle-aged man, from whom she is soon torn and enslaved. This is the beginning of a life which is often measured by sexual violence and extreme cruelty yet Dodola is a spirited and determined person. She is also a principled religious adherent, which drives her to rescue another slave, who becomes very important to her. His life, too, is torn by violence and misery. However, eventually they find in each other a shared devotion and religious faith which helps them overcome the many barriers to a safe and happy life.
It was difficult to know when the book was set. Initially I had assumed it was set in the distant past due to the rather stereotypical expression of the exoticism of the east, replete with souks, eunuchs, and unconvincingly evil Arab sheiks, but eventually realized to my surprise it was modern day. There was a lot of story to tell, and while the visuals were often stupendous, I'm not convinced that the quality of the writing quite matched the art.
While this book wasn't a homerun for me, I am still very glad I read it. A key element of this year's reading adventure with you was predicated on challenging myself to read titles I would never have picked up. I have now confirmed that my reading tastes lean more to the written than the visual story telling framework. But the visuals from Habibi will stay with me. Thanks, Kajol.
Get your copy of Habibi today.
February 2018 Reads
When Melanie Hennessy of the Milton Champion interviewed me for an article in recognition of my upcoming retirement, she asked me if I could tell her what my favourite books are, and I had to confess that it was an impossible question for me to answer.
I've read so much (although still not enough!), and have loved so very many, that trying to come up with favourites was a bit like trying to say which leaf of grass in my front yard I like best. Like all readers, I've read books that made me laugh until I've cried, books that solidified life-long friendships, books that made me think, books that made me angry, books that made me weep, books that thrilled me, books that surprised me, and disappointed me, and bored me, and took me to other times, places and worlds. I couldn't possibly identify favourites.
So instead I shared with her a number of books that were important to me, which she listed on a sidebar to the story. Each resonates with me for different reasons, and since I shared my answers with Melanie, I began to ask myself why these three? I think I've figured it out, and I decided to share why I love these books with you as a Valentine. I hope you enjoy the explanations.
Three reading recommendations follow.
The Story Girl by L. M. Montgomery
Recommended by Leslie
I don't remember not knowing how to read. All of my sisters are big readers, and as the youngest of five girls, it certainly seems as if I picked up their love for books, too. When I was seven, there were some changes in my family's circumstances, and foster care became the necessary direction for us. I was placed in a home along with one of my sisters, and I took at least three books with me, and one of them was this wonderful title. I had already read it more than once, and I'm sure I read it at least a dozen more times as a child. Many people love her Anne books more (and I love them, too), but this book, which I've been told was Montgomery's favourite, meant so much more to me. Many characters populate the story, but the fascinating Story Girl herself, with her gift at drawing people into the stories she tells with such uncanny skill has always been my favourite element of the book. I realize now as I look back that it had to have influenced my career path, since the love for story – the power of story -- is at the heart of this cherished book. I've never been without a copy.
Get your copy of The Story Girl today.
---
The Incredible Journey by Sheila Burnford
Recommended by Leslie
Thinking about this book always makes me laugh. No, I am not so heartless as to think the trials and tribulations of the three devoted and determined pets in their effort to reunite with their family are amusing. I laugh at myself. I think I read this book when I was eight. Readers of my 2017 reading journal may recall that I am a bit of a sucker for a dog in a book (and a good cat, too, although cats aren't often depicted positively in fiction). Perhaps it was this book that started my fondness for pets as important characters. So I read this book and my earnest, pet loving soul was outraged, so outraged that I had to speak to my teacher about it. I asked her why that awful grown-up who was there with the animals and saw their plight, and who drew such (incredible) pictures of them, and told their story, why, oh why didn't that person step in to help. Poor teacher. She didn't laugh in my face (although I dearly hope she did laugh later), and instead, kindly, explained the difference between fiction and non-fiction books to me. I think my response was Oh. In my own feeble defense, the line drawings are really very good. Remembering this moment always brings a smile to my face, and perhaps was another life moment that suggested my eventual career path?
Get your copy of The Incredible Journey today.
---
All Quiet on the Western Front by Erich Maria Remarque
Recommended by Leslie
This book is one of those transformational reading experiences you have if you are lucky and have it at the right time and the right place to change the way you think. I read it perhaps in grade 10 or 11. I am sure I will sound naïve and narrow-minded when I say that my 14 or 15 year old self didn't much like Germans and this is something I now look back on with shame. I was a Canadian Forces child, an uncle had died fighting over the English Channel, and books, movies, documentaries and news at that time still related back to the two World Wars, especially the Second, in a way that may surprise those much younger than me (I'll be 60 later this year). As a result, perhaps you'll forgive my teen self in her belief that Germans were the other, the enemy. And then I read this book. Thank goodness I did. Profoundly, it tells the story of a group of men fighting in the First World War. You like these men. You sympathise with them as they live brutal lives trying to survive. And if you are a voracious reader like me, you just start reading a book without knowing anything about it – not even reading the dust jacket. I think I picked it up as I was then and continue to be interested in the both of the World Wars, and I really loved the poetry of the title. So as I'm reading about and caring for these characters, I am getting more and more puzzled. Something just was wrong. Suddenly I realized that these were *Germans*. These fellows are the good guys in the story: they are the protagonists. And they were humble and decent and life-loving, good and sometimes not so good; they were complicated and regular people: just like all the rest of us. Not demons. It was one of those times that when looking back now, I can see the power of fiction in teaching empathy, understanding, and compassion. That the 'other' is the same. And as a result, my world view grew to a more informed, nuanced, and balanced one that seeks the other side of the story. I've never read it since. And I've never forgotten its impact. I can't help but think that this was another important stop on my reading journey that suggested my final career destination.
Get your copy of All Quiet on the Western Front today.
---
It was an interesting exercise to try and figure out the why behind my memories of these books. When you think about books that immediately spring to mind when asked what books were important to you, are you able to drill down and figure out why? I was very surprised by my answers when I posed the question to myself. And I'm so glad I took the time to think about it. Thanks, Melanie.
January 2018 Reads
I was going to stop the 2017 Reading Challenge this month as a Baker's Dozen. Now that I have announced my retirement, I realize that even more I want to hear from you about what you would like me to read. I think it would be a brilliant way to conclude my final six months with MPL. I have a few more 2017 leftovers that I'm looking forward to picking up, but do now need more of your reading recommendations!
Three reading recommendations follow.
The Elegance of the Hedgehog by Muriel Barbery; translated from the French by Alison Anderson
Recommended by Leslie
This story is told in the voices of two people who live in an apartment block in Paris which houses very, very rich people: Renee, the self-described short, ugly and plump middle-aged woman who hides her love for learning, culture and beauty under the self-imposed cliché of the trappings of a stereotypical Paris concierge; and Paloma, the young daughter of a family who lives in the building, who sees no positive meaning in life, and so therefore plans to kill herself when she turns 13.
Renee, (with the help of her local libraries, I noted with professional interest), has moved far away from her impoverished youth with limited learning potential. She is an impressive autodidact (self-taught person), informed from reading heavily in the classics (Tolstoy is a particular favourite), philosophy, religion, history and the arts, and responds deeply to the joy of painting (Dutch Masters in particular), and music (Mahler and Purcell). Despite living in the heart of Paris, she is quite lonely: her husband has died, her only and dearest friend talks of moving away, and while she is sustained by her learning and cultural endeavours, she is not completely fulfilled by them.
Paloma is a young girl of penetrating intelligence, a sardonic eye, and a philosophical bent, who is saddled with an older sister she finds most irritating, a puzzled mother, and a politician father who is largely absent.
Both of these distinct voices takes turns in telling her story: frustratingly it is clear that Renee and Paloma would be great friends, if only each could move outside her milieu and connect. Happily, someone new moves into the apartment block and he connects easily with both Paloma, and with Renee -- to her consternation. No longer will she be able to remain hidden.
The humour, the wisdom, the friendships, the intelligence, and desire for a meaningful and connected life of the people who come alive on the page made this a terrific book to read. Decidedly French in its feel, in the end the book was universal with its emotion. The description of what 'never' means at the very end of the book brought tears to my eyes. What a good book.
Get your copy of The Elegance of the Hedgehog today.
---
Meddling Kids by Craig Thompson
Recommended by John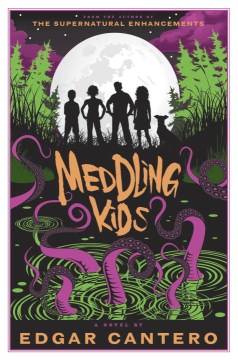 What an unexpected book this was. The book jacket says to the prospective reader "with raucous humor and brilliantly orchestrated mayhem, Meddling Kids subverts teen detective archetypes like the Hardy Boys, the Famous Five, and Scooby-Doo, and delivers an exuberant and wickedly entertaining celebration of horror, love, friendship, and many-tentacled interdimensional demon spawn". I have to say that whoever wrote that brief synopsis really hit the nail on the head.
Thirteen years before the start of this book, a close group of four friends aged between 11 and 13 (Peter, Kerri, Andy, and Nate) who called themselves the Blyton Summer Detective Club solved the Sleepy Lake Monster mystery in Blyton Hills, Oregon, with the help of Kerri's dog, Sean. This was the last escapade of the BSDC, and up to that point they had enjoyed great success at detecting. And yet, as much as they loved each other, and loved their summers together in Blyton Hills, they never went back, and eventually went their separate ways into young adulthood.
When the book begins, not everything has gone well for the friends, yet Andy is trying to bring the surviving friends back together and go back to Blyton Hills. She believes that what they witnessed in 1977 is not over, and now needs to be finished. Each of them is now troubled, and none of them have reached their full potential, and all are very afraid about going back, yet go back they do.
The road trip to get to Oregon is memorable (the escape from the asylum is particularly epic), and once back in Blyton Hills the action picks up swiftly. The villains are scary, the people are complex not cardboard, and the erstwhile teen detectives are capable, snarky, pop-culture referential, frightened, and determined. And there is a great dog: as readers of this year long reading journey will recall, I am a sucker for great dogs.
Unpredictable, fast-paced, funny, occasionally intense, sometimes sad, and a bit off-centre, Meddling Kids was an engaging read from start to finish.
Get your copy of Meddling Kids today.
---
Fifty-Five, Unemployed, and Faking Normal: Your Guide to a Better Life by Elizabeth White
Recommended by a kind Milton resident, whose name I have not tracked: sorry
I am sorry that I somehow lost the name of who recommended this book to me.
"You know her. She is in your friendship circle, hidden in plain sight. Her clothes are still impeccable bought in the good years when she was still making money. To look at her, you would not know that her electricity was cut off last week for nonpayment or that she meets the eligibility requirements for food stamps".
These are the slightly chilling words that greet you upon opening White's book. The reader goes on to learn that the preamble from which this quotation is taken was developed from presentations by the author on PBS's website New Avenue in which she provided a composite of her own experiences and those of friends. She was 55. Well educated. Well employed. Well housed. Until this was no longer the case. Bad financial decisions. Uncertain job market. Stagnant or falling wages. Disappearing pensions. Housing, healthcare, and education costs are through the roof. And suddenly life became very different.
When she appeared on PBS and told her story, she heard from many others that her story echoed theirs, too. A TEDx appearance (which I've watched - it is compelling) further highlights the financial challenges being faced by many boomers. It isn't particularly helpful to say, well, I guess you are the architect of your situation, good luck. Somehow a solution has to be found for the on-thin-financial-ice millions in the US who are facing their retirement years without the resources to sustain them in dignity. The issues are systemic. What is it going to mean to be old in America? We know that in Canada, concerns have also been raised on this front. It is probable that what White describes will have an impact that will be echoed here, too.
In this book, White suggests that those in the situation in which she found herself is to establish a form of self-help - Resiliency Circles - in which people can come together and be real with each other, in a way that no one else except those others in the same leaking boat can understand. She provides guidelines about how to set up a Circle, and what questions to put to the group. She goes on to encourage people to change their approach. To share resources, and figure out a way forward. To think differently about what jobs people are prepared to take, where to live, and in what kind of housing. To figure out a way to live a life not defined by things. She calls it smalling up.
The book raises very worrying questions. I am glad I read it.
Get your copy of Fifty-Five, Unemployed, and Faking Normal today.
March 2018 Reads
Two reading recommendations follow.
Hyperion by Dan Simmons
Recommended by Calvin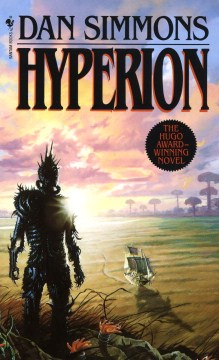 What a book. I've continued to think about it, even though I finished it several weeks ago. Hyperion is a multi-award winning science fiction classic, which tells the tale of a group of people, who are on a kind of pilgrimage to a very dangerous place. Reflective of the Canterbury Tales, each traveller takes time to tell the story of what brings them to Hyperion. This won't be the only English literary feature resonating through this incredible story, since, improbably, the poet John Keats also lives large within the book's cover.
It is a story told of the far future of humanity, at a time replete with chaos and strife, with the likelihood of interstellar war looming. Against the larger backdrop, we get the stories of individuals whose experiences and history somehow link them to Hyperion, which itself is connected to the larger conflict.
Of the pilgrims, some are returning there, while others are journeying there for the first time. Each has suffered and is coming to the planet Hyperion, inhabited by the monstrous Shrike, in search of answers to imponderable questions at the centre of his or her life. Each tells tales of dire pasts, terrible griefs and losses that somehow connect to the profound mystery represented by the planet, its Time Tombs, and the Shrike. It is difficult for the reader to believe how the complexity can be resolved into any kind of meaning, and yet the story isn't confusing – it fascinates. As each story is told, the reader begins to understand more about the universe these people inhabit, and to learn of the different worlds and the differing ethos' that spin from the rich imagination of the author. We hear The Priest's Tale; The Soldier's Tale; The Poet's Tale; The Scholar's Tale; The Detective's Tale; and The Consul's Tale and at the end of their stories we certainly are not yet at the end of the mystery.
The creativity and scope of this book is breathtaking. It is no wonder it is considered a science fiction classic that continues to be read and re-read. I'm very glad that Calvin told me I had to read this. He was right.
Get your copy of Hyperion today.
---
The Glass Castle by Jeannette Walls
Recommended by Liz
Jeannette Walls writes the story of her family in this award winning and bestselling title. With her three siblings, Lori, Brian and Maureen, and her parents, Rex and Rose Mary, the family criss-crossed parts of the US, from one dusty, impoverished mining town to another. Rex, who (occasionally) worked as a mining engineer and electrician has the charm and charisma to talk himself into most jobs, and then lose them from boredom, drunkenness, or a conviction that one of his inventions would 'hit'. He was a restless man who didn't want to be fenced in, and who could be a raging and abusive drunk who stole from his children. Rose Mary was an artist and self-described excitement addict who deeply resented having to manage the day to day details of being a mom, and really hated to have to work when Rex was incapable of doing so.
Together, this damaged pair were in many ways a terrific match as a couple, while being a terrible parental duo. They moved their children from one squalid rental place to another, many without heat or indoor plumbing, where food was especially chancy (stories of how the children went through garbage when they were at school in search of food were difficult to read), and chaos was a regular feature of their lives. Yet, somehow, learning and education also were there, and so was love. The children knew their parents loved them, and they came to see that love from their parents had limits, and that caretaking was not a natural concomitant of that relationship. And the children loved each other.
Walls tells her stories of family dysfunction without anger or criticism and she is matter-of-fact and balanced in her approach. For children, even the most unusual experiences are their norms, and so the recollections of family life she describes are told from this framework of normalcy. She never tries to imbue the book with a woe-is-me attitude, and she also takes great care to share the wonder of being the children of this unconventional set of parents. For all their damage as people, Rex and Rosy Mary are also intelligent and creative people, and they did somehow have children who were gifted with fierce intelligence, incredible sibling loyalty, great resilience, determination, and a strong work ethic. But at the same time, the 'great adventure' that the parents told their children they were on when they were very young inevitably became something different as they grew. The children couldn't help but recognize the privation of their lives (no heat, no food, no plumbing, no decent clothing, and no parenting) against the cultural norms surrounding them. They began to want something more from their lives, and from their parents. Together, the children planned and executed escapes for one another, and these escapes have allowed each of them to achieve far beyond what may otherwise have been expected of children for whom privation was a singular aspect of their childhood.
Fascinating book.
Get your copy of The Glass Castle today.